NaturalStateWindowCleaning
NWA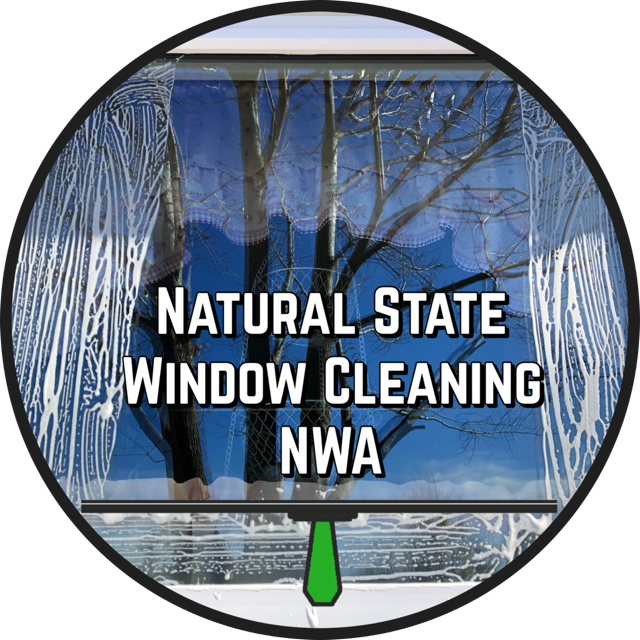 Affordable | Experienced | Professional - Your 5 STAR Rated NW Arkansas Window Cleaning Provider
---
Serving Bella Vista, Bentonville, Rogers, Springdale & Surrounding areas
---
NW Arkansas Window Cleaning Service Pro
We are a 2nd generation family owned/operated provider with over 12 years of history having served thousands of NW Arkansas customers across tens of thousands of successful services. With a total of 20 + years combined service experience; we have cleaned millions of square feet of windows and glass across every phase of window cleaning including: Post construction cleanup, commercial window cleaning, and residential window cleaning. These are the core of our offerings as a LOW-RISE provider and all services we are EXCEPTIONALLY familiar with. We offer each as a one-time or recurring maintenance service as needed and as available.
Our NWA service business history began with lawncare & landscape services followed by automotive detailing, and finding its way to cleaning and restorative services. The addition of and subsequant move to a window cleaning service presented itself in 2010 and is the primary service offering since that time.
NW Arkansas Window Cleaning Services
We are experienced in all 3 basic forms of traditional window cleaning and have successfully completed hundreds if not thousands of these services over 12 years. These services are Commercial, Residential, Post-Construction:
Commercial Window Cleaning -
Commercial window cleaning comes in many shapes and sizes and is a service we offer on almost any schedule needed as well as a single or ongoing service. Interior and exterior OR exterior services only are as desired and we will make recommendation based on experience. Our priority beyond the obvious of clean windows; is to perform services that are unobtrusive to your operation and to treat your customers as our own - being courteous and aware of any interaction with them.
Special circumstance cleaning of other glass or maybe on an after hours schedule....Just ask. We will do our best to accomodate as available.
Are you a cleaning service needing commercial window cleaning for your clients?? Give us a call: we can perform subcontract window cleaning affording you an added income stream as well as added services for customer sataisfaction.
Residential Window Cleaning -
Residential window cleaning is the bread and butter of our operation and a service we pride ourselves on with every one we complete. We take care to leave the areas we touch cleaner than when we arrived. Glass will be cleaned using top industry recommended methods and left as free of dirt and debris as possible. We offer interior and exterior services and when both are requested; we include screens and tracks as applies. All naturally occurring dirt and debris will be cleaned from glass, tracks, and screens using a hand-mixed formula that has been over 10 years in use. Care is taken to catch all water and debris with use of drop towels.
Other glass surfaces can also be cleaned as able and upon request.
Post-Construction Window Cleaning -
A service we have performed many times and the service we know makes the biggest impact as there is nothing better than seeing the world thru the clean windows of your new home or office. We use industry standard tools and methods to remove debris and clean glass. We are highly proficient in recognizing construction and even manufacturing defects in your glass and will notify owner/manager in event of same.
Improving Your View of the Natural State 1 Satisfied Client @ a Time
---
Rights Reserved 2023 NSWC-NWA | A BreslinNET Property